(Please see our Other NVC Learning Venues tab for additional resources)
 Beneath via Mair Alight — website:  anotherway2communicate.com 
Growing Compassion: Building on Interdependence Telesummit Sept 2012
You're invited to join us in a Win-Win-Win!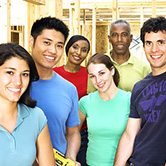 Dear Ones,You've probably heard we're been working to retire BayNVC's debt so we can move into the future with creativity, peace of mind and shared trust with you.
We experienced such energy and success with the Telesummit a few weeks ago, we decided to offer a special event; a month-long telesummit in September 20 Global Calls (20 noontime weekday calls in September).  Presenters from around the world will offer 20 1-hour conversations. Three of them will be in Hebrew, Spanish and French!
Click here to see all the exciting topics!
You'll win because you'll be learning and growing.  The trainers will win because a portion of the tuition will go toward their time.  BayNVC will win since a portion of the money will help in eliminating the debt.  Win-Win-Win!
Would you like to reconnect with that sense of excitement, community, and learning that you shared with hundreds of people around the world?
Opening Call: Practices for Opening our Hearts. Miki Kashtan will offer tips based on her decades of study and work with thousands of people.  
Zen Wisdom for Naturalizing your Practice: Are you interested in ways to actually practice NVC out in the world, with natural language? Coming from his perspective of Zen Buddhism, Jesse Wiens answers the question, "How can I get off the cushion and out into the world and make a difference?"
9/11 "Enemy Image" Call: During conflict, we often lose connection with the other person and see them only as a villain. Lisa Montana shows how the Enemy Image Process offers a simple way to defuse this dynamic, get support, and open the door to solutions that meet everybody's needs.
Calls offered in French, Spanish, and Hebrew – open to ALL. Marshall Rosenberg, PhD, author of Nonviolent Communication: A Language of Life, says about empathy, "It's not the words!" Practice "wordless empathy" by experiencing the humanity of a person who speaks a different language than you do. Experience a heart-to-heart, personal connection which transcends words! 
Click here to participate in twenty inspiring calls! 
Dates and Times
All calls take place Monday through Friday, Noon to 1 PM PDT (3 PM to 4 PM EDT). Schedule of dates and trainers below. When you register, you will receive a payment confirmation. Then there is ONE MORE STEP for you to click the link to register for your call-in number, and PIN.Schedule: Presenters and Topics
Week 1 (September 3-7)
Monday: Miki Kashtan – Practices for Opening our hearts
Tuesday: Jesse Wiens – Out of the Workshop and into the World: Zen wisdom for "naturalizing" your NVC practice
Wednesday: Alan Seid – Supporting Compassionate Actions of Social Change Agents This session for Positive Change Agents: Sharing tools, skills, and coaching for maximizing positive impact in our world.
Thursday: Meganwind Eoyang – Transforming Self Judgments
Friday: Catherine Cadden – Empathy First Responder
Week 2 (September 10-14)
Monday: Carol Chase – Compassion in the Face of Adversity
Tuesday: Lisa Montana – Enemy Image Process
Wednesday: Nancy Kahn – A Commitment to Self-Compassion in Our Social Justice Work Across Race, Class and Ethnicity Divides
Thursday: Arnina Kashtan – Falling in Love with My Judgments: Why I cherish judgments and how they teach me true compassion towards myself and others
Friday: Myra Walden (in Spanish) – Cariño a Mí Mismo: Calidez hacia Los Demás (Increasing Self-Love: Warmth towards Others)
Week 3 (September 17-21)
Monday: Mitsiko Miller (in French) – Communiquer de Coeur à Coeur avec Nos Enfants (Communicating Heart-to-Heart with Our Children)
Tuesday: Newt Bailey – The Compassion Switch: Finding and flipping on the compassion switch
Wednesday: Bob Wentworth – Finding Tenderness For What You Can't Stand About Yourself
Thursday: Roxy Manning – Authentic Dialogues: Growing compassion across sociocultural differences
Friday: Aya Caspi (in Hebrew) – Meeting the challenge of opening our hearts to our loved ones (including self)
Week 4 (September 24-28)
Monday: Kate Raffin – Flowers, Tears, and Lightbulbs: Balancing my yearning to grow with acceptance of who I am right now
Tuesday: Selene Aitken – Your Adult Children and You: The dance of connection
Wednesday: Mair Alight – Self-Empathy Core Competency- Practicing with Wisdom Circles
Thursday: Roberta Wall – Growing Compassion at the Checkpoints between Israel and Palestine: Empowerment or Submission?
Friday: Inbal Kashtan & Kathy Simon – Truth and Dare: Nurturing authentic, courageous relationships.
This telesummit is designed to make a difference in the world and I so want you to be a part of it with us! Access all live calls AND all call recordings for $60 – that's $3 a call !!!! I hope this offer is irresistible to you!
If you yearn  to be a part of this global event, but do not have the financial resources to pay $60, please email 
mair@baynvc.org
 and I will register you at NO COST to you.  If you would like to contribute to BayNVC, I have some ideas, but Please, Please, Please (can you tell I really mean it?) do NOT let lack of financial ability to pay stand in the way of your participation on these calls.

Register NOW! 
This begins on Monday, September 3rd with Miki Kashtan!
Looking forward to being with you,
Mair Alight