Marshall Rosenberg passed from this life on Saturday, February 7th 2015

Listen in on a call that has been celebrating and mourning, for many days now, those who've been touched by Marshall's life and work (see contact information here:  Marshall B. Rosenberg Ph.D. — 1934 – 2015 and/or for more details scroll further down — about midway through this post — look for the picture of Marshall with his jackal ears on especially).

Memory Circle call completes after 7 days, at 3:00 UTC Wednesday morning, February 18, 2015.
Psychologist Marshall Rosenberg died on Saturday, February 7th. Rosenberg was the creator of Nonviolent Communication and the founder and director of educational services for the Center for Nonviolent Communication, which announced his death on their website. Dominic Barter, board president of the Center for Nonviolent Communication, said that Rosenberg "brought an inestimable sense of meaning and the potential for transformation to every area of your world… with utmost simplicity, humility and humanness."
Read the notices about Rosenberg's passing from the Center for Nonviolent Communication, here, and read our panel discussion, "The Virtue of Civility," in which Rosenberg discusses how we can change the media to work for the public good.
Facebook Tribute Page in Honor of Marshall
Following the news of Marshall's passing CNVC is inviting anyone touched by Marshall's life and message to gather online to share our recollections of his life and teaching and the significance they have for us.
The call is continuing and will continue as long as people are gathered.
FYI ~ The call is being continued beyond its scheduled end-time, and might continue for quite some time yet.  I will be checking in periodically and will edit this post, amending the parenthetic clause at top, to reflect its conclusion, when the time comes.
To join the call from the US or via SkypeOut dial +1 201-479-4595 and enter meeting number 27870906
To call in from other countries, find local numbers here:
www.fuze.com/numbers?utm_source=Meeting-Invite
-then use the number for your country and enter the meeting number 27870906
If you have a fast internet connection and would like to join by computer with audio and video, download Fuze:  https://www.fuze.com/download?utm_source=Meeting-Invite
Once FUZE is installed click this link http://fuze.me/27870906 to join the call.
With gratitude for our community,
– Dominic, for the staff and Board of CNVC
Via Catherine & Jesse of ZENVC.org:
We are writing with gratitude and deep sadness at the passing of one of our dear teachers, Dr. Marshall B. Rosenberg, the founder (or as he often put it, the "flounder") of Nonviolent Communication.  He passed away peacefully this last Saturday, February 7th, with all his children and his loving wife, Valentina, by his side.  Marshall's presence and teaching was an inspiration to many people all around the world. Our work through ZENVC and Play in the Wild!, as well as our personal lives, have been deeply shaped by our connection with him and his work over the years.  Quite simply, if you have been touched at all by our work, then you have been touched by his.  In honor of Marshall, we invite you to take a moment today or tomorrow to think of someone in your life who could use a little empathy, and reach out to them by phone, text, email, social media, or in-person, and offer them your listening presence.  Thank you, Marshall, for your life, your work, your vision, your presence, and your songs. For all of it, we are forever grateful.
Blessings and Peace All Ways,
Catherine Cadden and Jesse Wiens, CNVC Certified Trainers
Yesterday I received the news from CNVC that Marshall Rosenberg died. I am passing along to you the email that came from CNVC's board president, followed by some of my own personal reflections about Marshall's life and what his death means to me. Also, if you receive this message before 11am Pacific time on Feb 11th, you can click here to find information about joining a live line to connect with others who are moved to be together at this time and share memories and teachings.
From: Dominic Barter, CNVC board president

Dear all,

It is with great emotion that I write to tell you that Marshall Rosenberg passed from this life 3 days ago, on Saturday, February 7th.

It was recently discovered that he had late stage prostate cancer. He passed peacefully at home, with his wife Valentina – who shared the news with me a few minutes ago – and all his children by his side.

I know no way to describe the impact this man had on so many people – for his work and for his being, and for the extraordinary power the balance between these two unleashed. He was a beloved teacher to countless people on every continent, people whose hearts were touched and shone with the possibility his work made tangible.

To many of you reading he was also an inspired and inspiring colleague who changed the course of your lives and brought an inestimable sense of meaning and the potential for transformation to every area of your world. And who, at each moment, did this with utmost simplicity, humility and humanness.

In great mourning, and with the most profound reverence and soaring gratitude for the spirit he released in us, and whose light we carry forwards,

Dominic
President, CNVC Board
  Dominic Barter
Dominic is the CNVC Restorative Justice Project Coordinator and CNVC Lusophone Project Coordinator.
I met Marshall for the first time in 1993, when a visit to Israel coincided with his leading a workshop there. From then and until his last visit to San Francisco in 2008, I was with him for dozens of days, listening to every word, imprinting them deeply in me, and then unpacking his sayings in my mind as part of finding my own way to pass along to others the once-in-a-lifetime gifts that I received from him.
During one of his visits, Marshall sat with a group of trainers in someone's home and wept about how much he didn't want to be a "guru." That moment stays with me as a reminder of his profound commitment to a lived vision of radical equality. The other strong memory that stays with me is seeing him laugh, a frequent occurrence when he was connected with a group.
Although Marshall's biggest actual effect was on hundreds of thousands of individuals whose lives were transformed by what he taught, what he most wanted to accomplish was a systemic change that would bring an end to violence, exploitation, and all forms of injustice. His sight was on a future in which we humans reorganize systems and structures in all areas of life to align with the principles of Nonviolent Communication.
Although Marshall had retired a few years ago, he was still there. With his passing, I suddenly feel like an elder, along with others from my "generation" of trainers, ever more deeply committed to the calling. I sense that I am not alone in this; that many of us are drawn to taking even more responsibility for carrying forth the extraordinary potential that we see in this body of work.
In peace and hope,
Miki Kashtan

"Each generation must discover its mission, fulfill it or betray it, in relative opacity."
― Frantz Fanon, The Wretched of the Earth

 "We are stuck with climate change. Without intending to do so, we have committed ourselves and our descendents to a world that is qualitatively different from the one that gave rise to humanity and all of its creations. The dusk has started to fall, and so the owl of Minerva can spread her wings and fly: we can now begin to seriously reflect on why the global effort to prevent dangerous anthropogenic climate change failed…" (continues) ~ Dale W. Jamieson – New York University
"Wisdom equals knowledge plus courage.
You have to not only know what to do and when to do it,
but you have to also be brave enough
to follow through." –Jarod Kintz
Marshall Rosenberg: Where the Hell Does the Energy Come to Care for Humanity?
"It was Rachel Carson's famous book 'Silent Spring' that got me involved with the environment. I read it in The New Yorker, in installments. Up to then, I'd thought the main job to do is help the meek inherit the Earth. And I still, that's a job that's got to be done. But I realized if we didn't do something soon, what the meek would inherit would be a pretty poisonous place to live." – Pete Seeger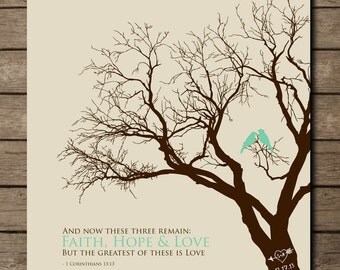 "Why are you stingy with yourselves?  Why are you holding back?  What are you saving for— for another time?  There are no other times. There is only now.  Right now."
~ George Balanchine
See also:  How to Live a Better Life Story
Dan Savage, Isabel Allende and others on surviving Valentine's Day with a broken heart.
ARTHUR C. BROOKS
Put down the phone and treat romance as if it were a start-up.

Comments
Appreciation & Inspiration
The Internet can be a stressful place: Here, give your brain the equivalent of a relaxing massage with this collection of owls from The National Audubon Society, as recommended by NY Times journalist Jenna Wortham.
These owls may wear the same game face, but when it comes to personality, they're as different as day and night.